DAN 076-17-833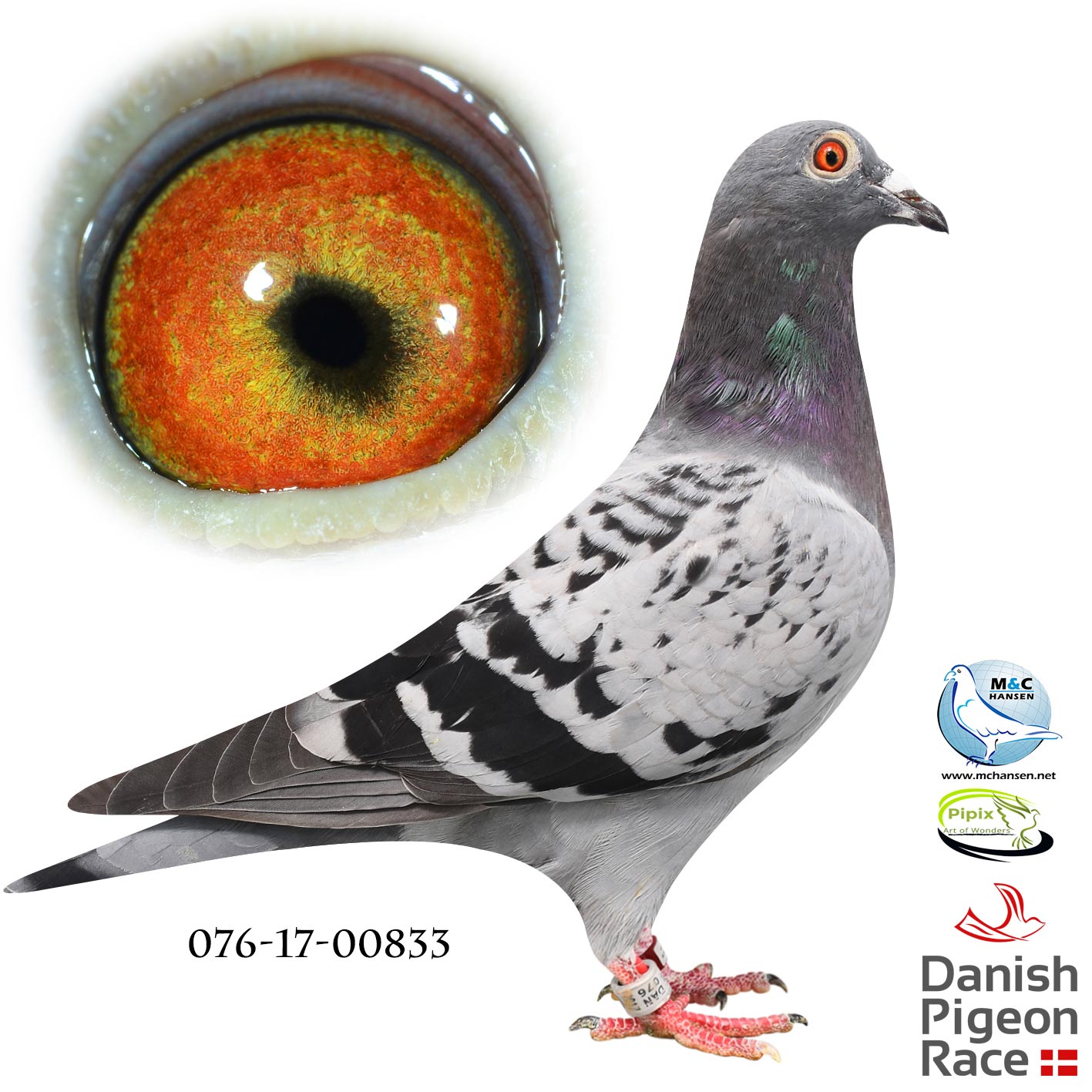 Strain: Helle & Jens Pedersen
From the foundation lines of the loft.

The sire is a real topbreeder - sire i.e. to:
- 15th i final SAMDPR 2017
- MOON SHADOW 1st Hot Spot winner in SAMDPR 2010
plus 3 section winners and 1 regional winner.

The dam is from strong marathon lines from Steketee / Ko Van Dommelen.